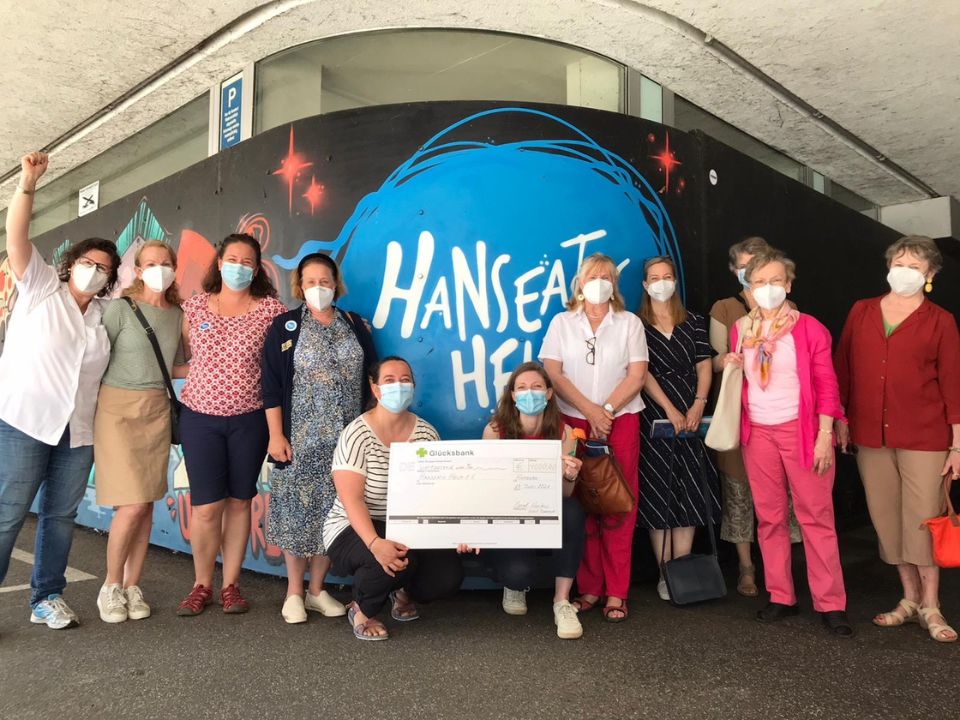 Hanseatic Help is the current, biennially elected local charity for which we sponsor awareness events, promote fundraising, and encourage member involvement.
Hanseatic Help is a grassroots organization initiated in 2015 in Hamburg. The organization helps those in need by collecting and delivering basic necessities to over 300 facilities and shelters in Hamburg that serve refugees, homeless persons, low-income families, and women and children needing protection or support. Relief supplies that are not needed in Hamburg are delivered in cooperation with other aid organizations to crisis regions such as Syria, Iraq, and Ukraine.
Periodic drives for donations of clothing or hygiene articles

Fundraiser events (raffles and/or sales of handmade or used items) to buy needed goods (e.g. underwear, school supplies)

Hands-on help: sort clothing at the Hanseatic Help warehouse, work in the Hanseatic Help Stores that supply Ukrainian refugees with necessities, pack school bags

Reuse or recycle unusable textile donations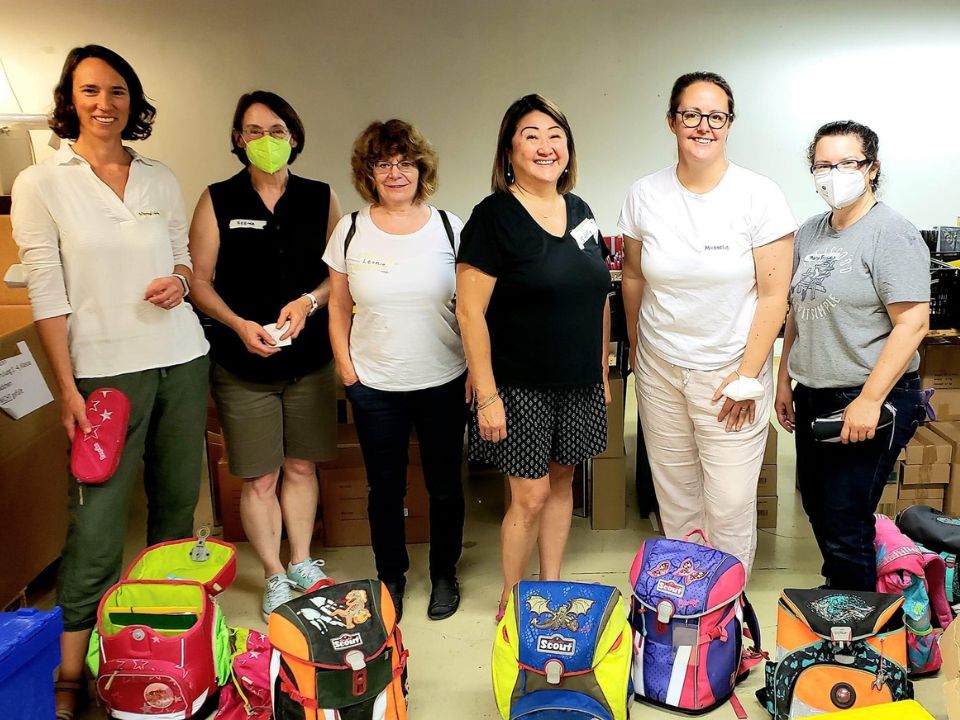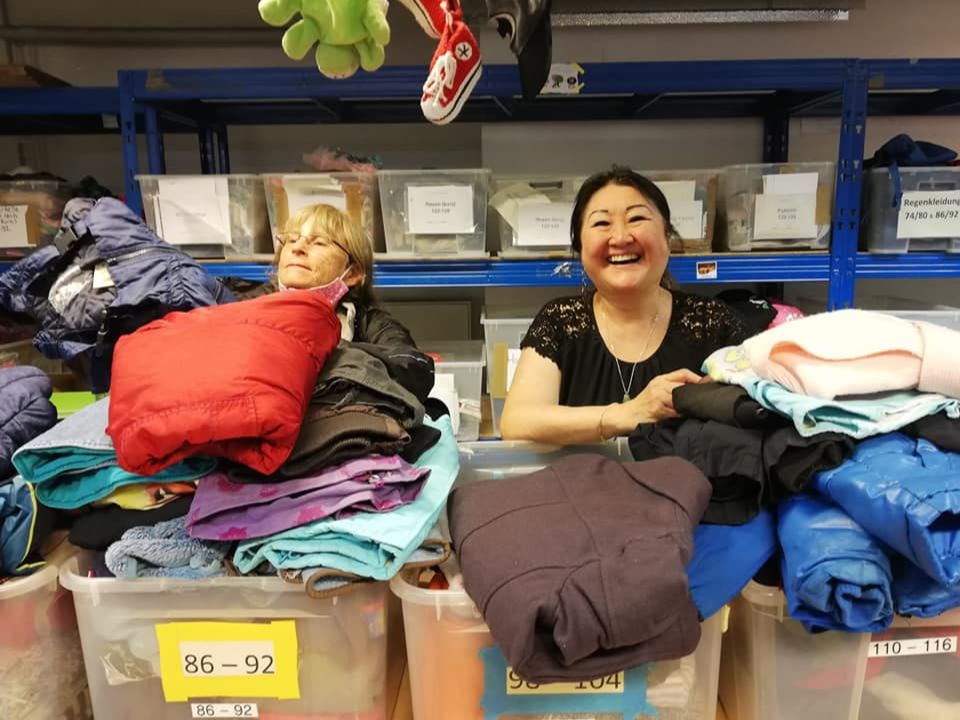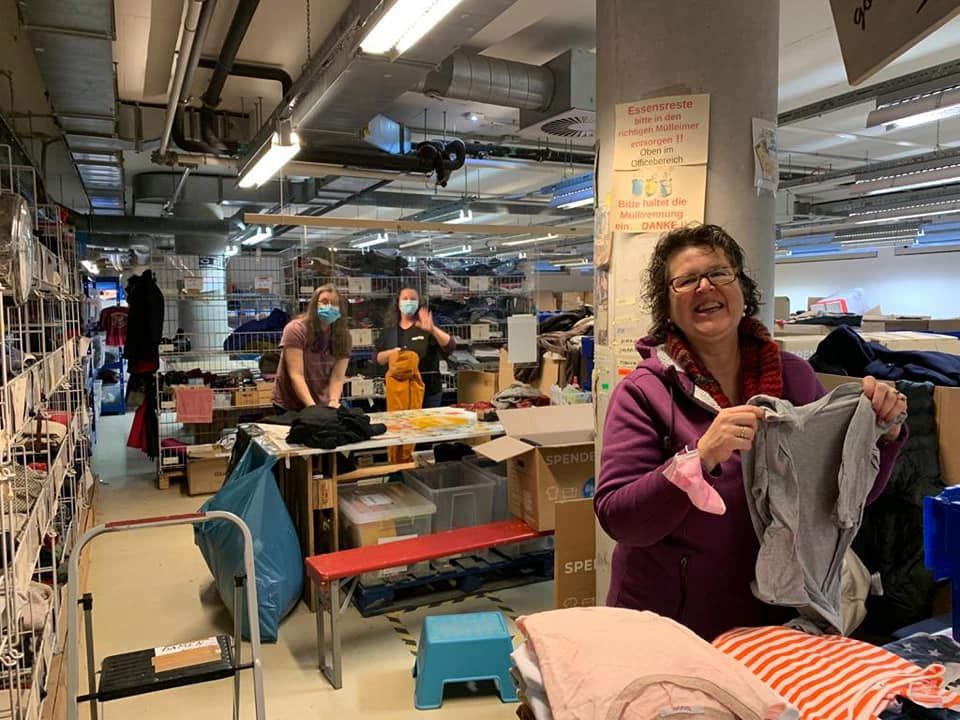 Coordinators: Holly T. and Shelly S.
Email Address: hanseatichelp@awchamburg.org
Volunteer: As a club, we volunteer at the warehouse every other Friday. Additionally, we organize family outings for AWCH members and their families every so often.
Contact Holly or Shelly, our Hanseatic Help coordinators, to learn what you can do or to sign-up for our WhatsApp group to coordinate volunteer times!