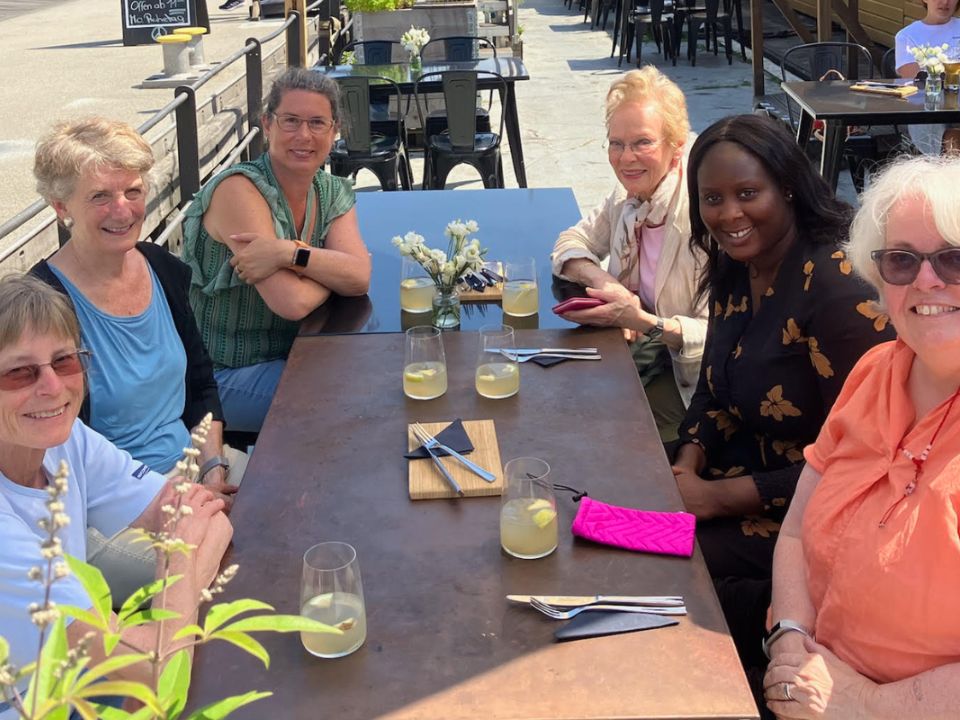 We're an informal group of members and friends who enjoy checking out places of interest in the Hamburg harbor and Elbe River area. This can be a ponton café, a ferry ride, an unusual tiny museum or new harborside building site. Usually we meet up for a light lunch followed by a visit or short walk. We are flexible with signups and how long you stay.
Harbor Explorers Information
Group Leader: Ann G.-T.
Email Address: harborexplorers@awchamburg.org
Meeting Times: Wednesday morning once a month from spring to fall. Please see the AWCH calendar!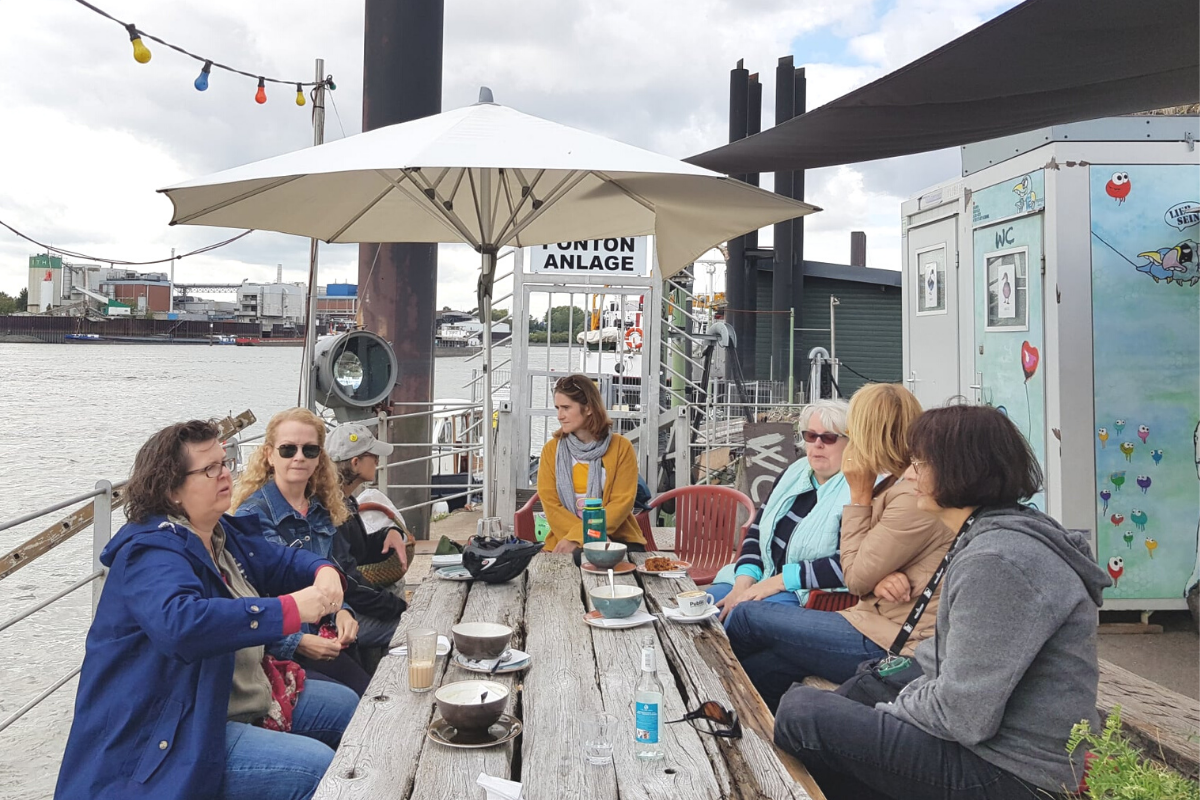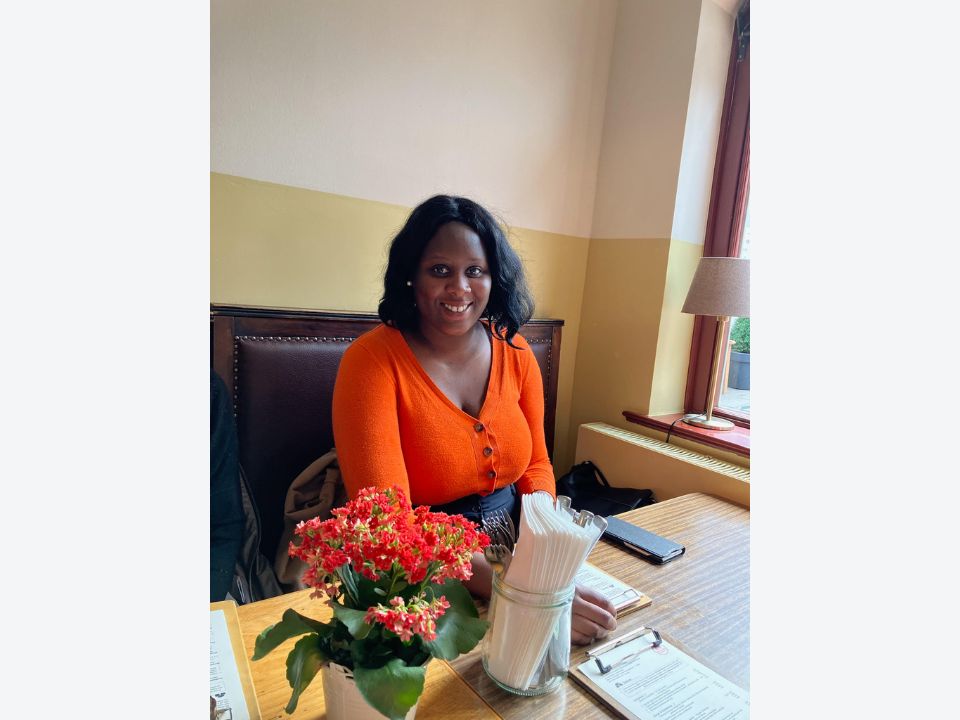 Harbor Explorers Recent Events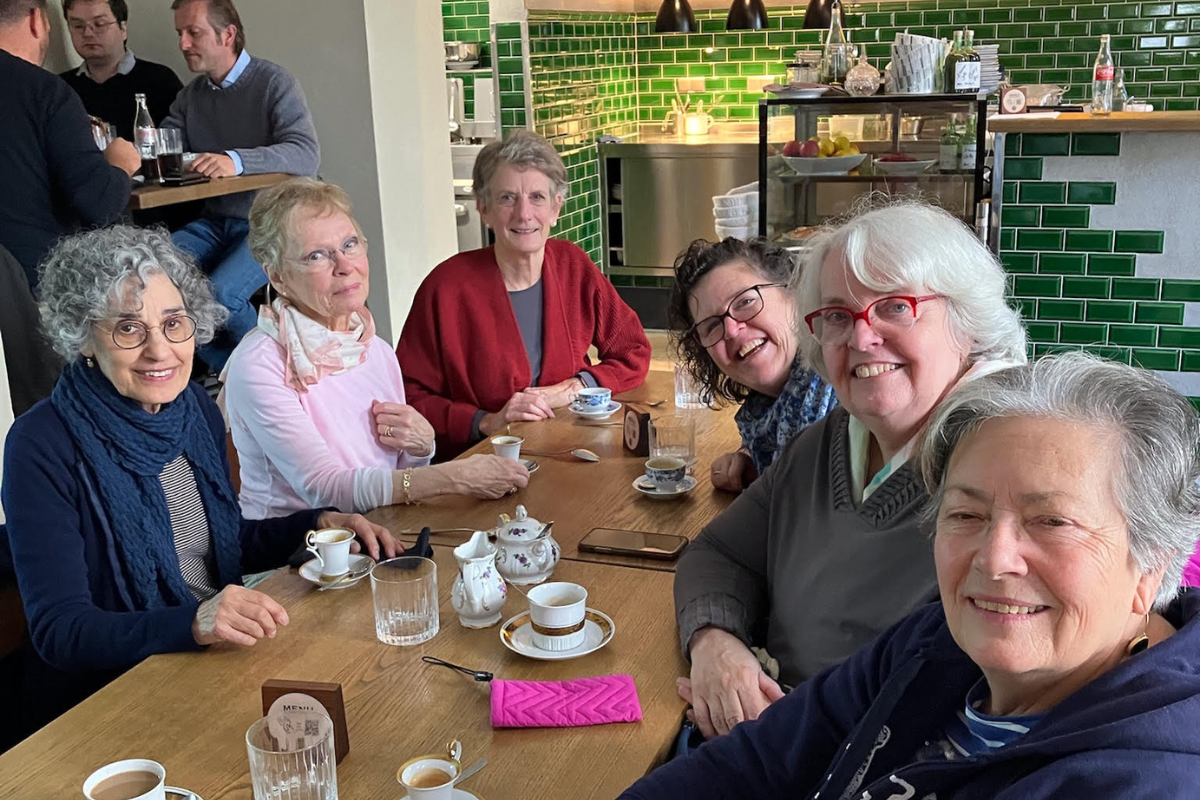 Deichstraße
In October, we met at on Deichstraße for a stroll through the oldest street in Hamburg, with lunch at a new cafe and a visit to the top of the Nikolai tower.
Oberhafenkantine
Our September meet-up was at the Oberhafenkantine, a Hamburg institution that is truly a crooked house. We visited the neighboring Höberköök for an innovative local market.
Strandperle
In the heat of August, we took the ferry from Landungsbrücken to Neumühlen and enjoyed a lazy summer lunch at Strandperle, watching the container ships enter the harbor.