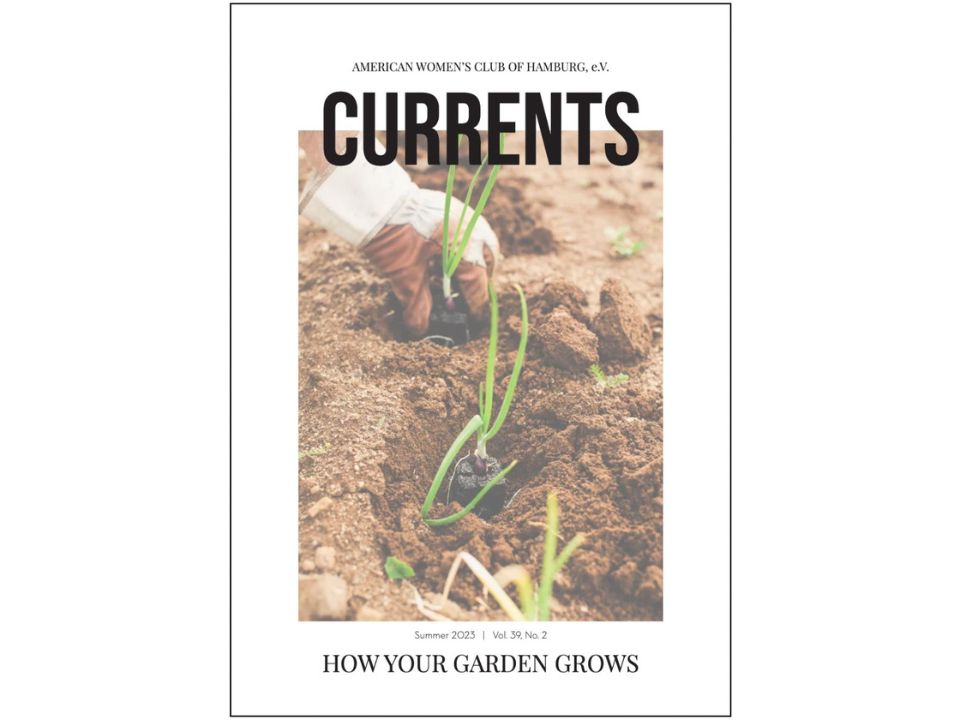 What started as a one-page mimeographed newsletter in 1956 has evolved into Currents, our club's magazine published several times a year. After undergoing several iterations through the years, Currents remains a staple publication in our club. If you're interested in contributing an article or photography, becoming an editor, or working on the layout, contact our Editor-in-Chief here:
currents-exec@awchamburg.org
Stay up-to-date with the latest club happenings through our website's blog. Various members contribute to this blog and highlight AWCH events, fundraisers, and relevant information for our members.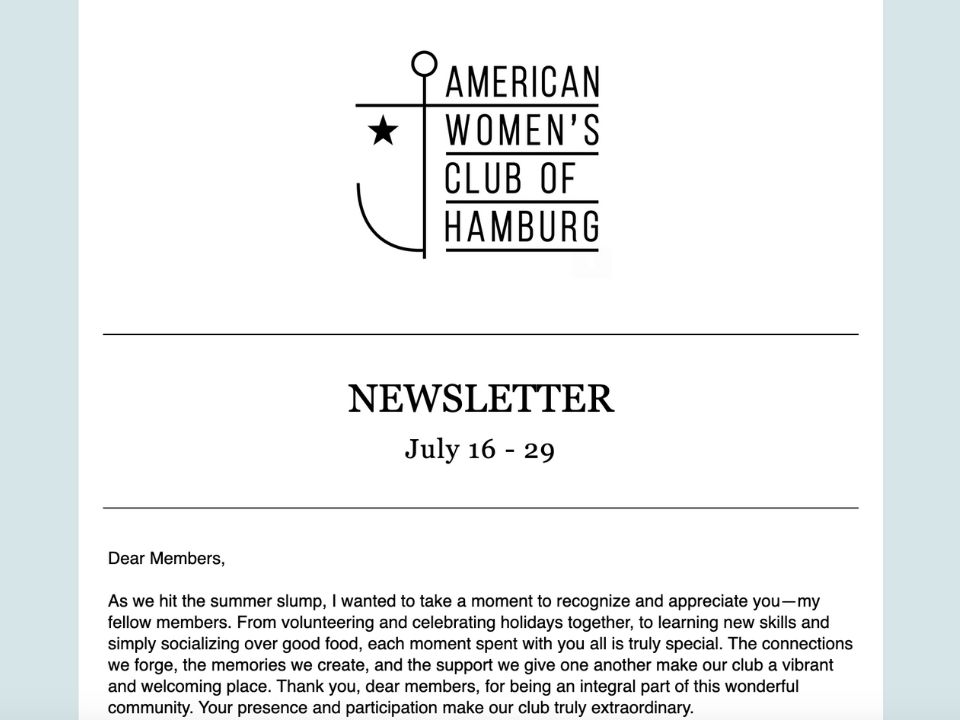 Our biweekly newsletter is sent via email to our members and announces our upcoming activities and events. It also features our Membership Spotlight and useful information from the board and community.
Hamburg In Your Pocket Guide
Hamburg in Your Pocket: The Essential Guide to Making Hamburg Home has everything you wanted to know about Hamburg but did not know who, when, where, or how to ask. Created in the early 1980s and continuously updated since then, this book helps English-speaking newcomers or long-term residents enjoy the rich and varied experience of living in Hamburg.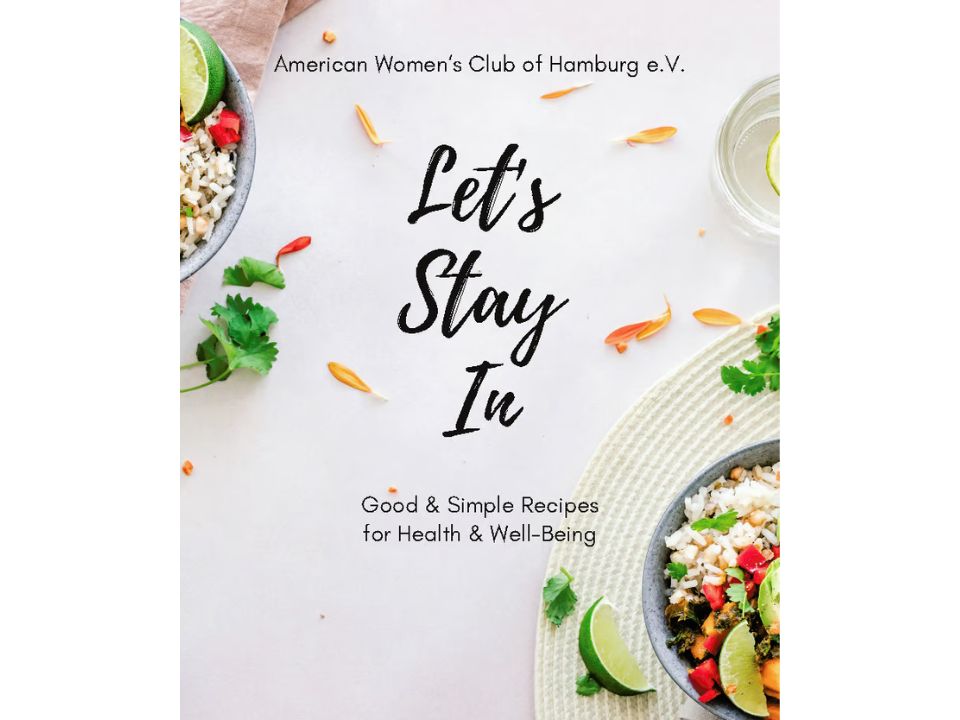 In the midst of the COVID-19 pandemic in 2020, our members created a colorful cookbook to raise money for the 5th Hamburg Women's Shelter. The 40-plus international recipes provide a wide variety of recipes to enjoy at home and stay healthy. The cookbook connected AWCH members to one another while facing quarantine, self-isolation, or lockdown.
The members of our Film Group attend some of the most prestigious film festivals in the world, including the Berlinale, Sundance, Tribeca, Festival de Cannes, BFI London, Filmfest Hamburg, and many others. They are a semi-professional, self-supporting, and financially self-sufficient group of journalists who attend press screenings and write reviews for upcoming film releases. Their reviews are published on this website, Currents Magazine, and KinoCritics.com.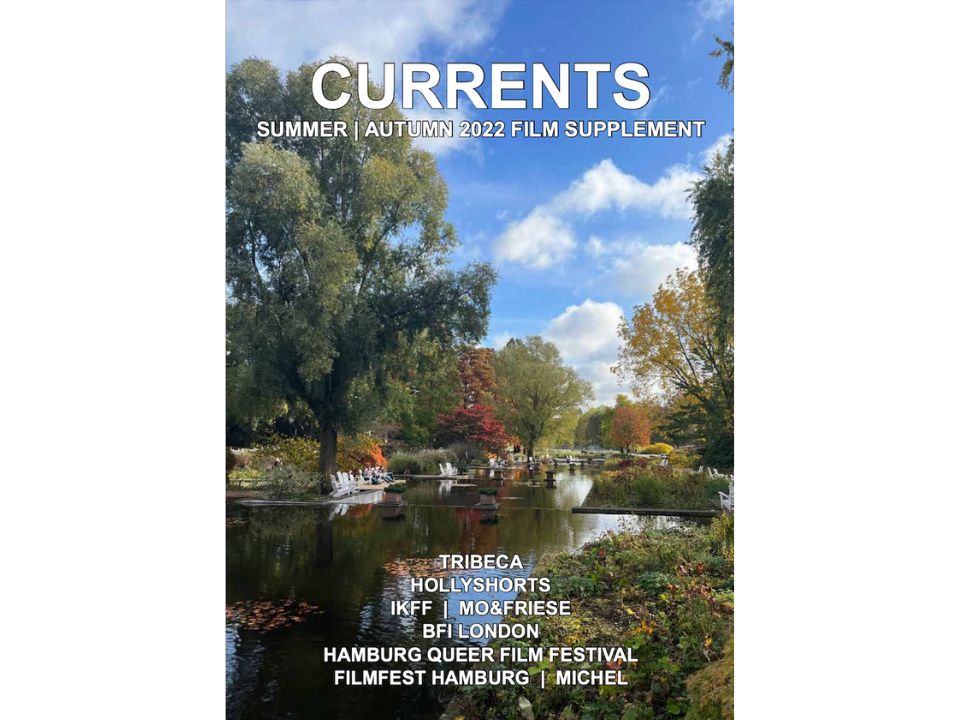 The Currents Film Supplement is published twice a year by our Film Group. It highlights film reviews and film festivals from the past 6 months. Check out what they have been up to recently.