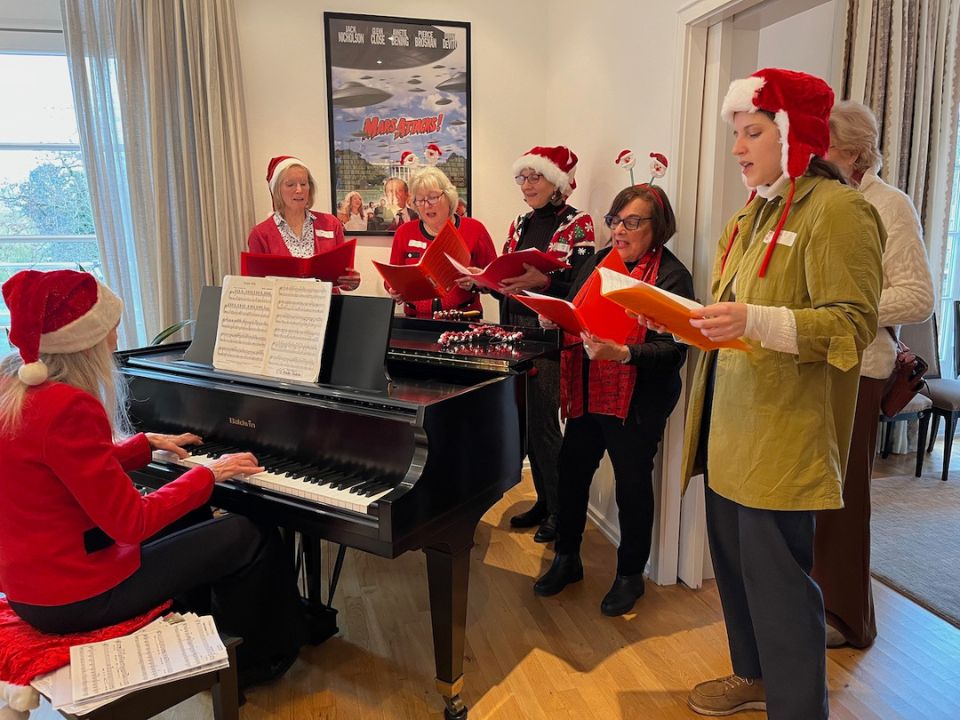 Whether you are a performer or have never sung with other people, everyone is welcome to join the Songbirds Chorus! We sing songs from every genre and always have a fun time together. Look out for us performing at AWCH events, including the Annual Cookie Exchange around Christmas.
Songbirds Chorus Information
Group Leader: Nancy T.
Email Address: chorus@awchamburg.org
Meeting Times: No set dates. Please see the AWCH calendar!