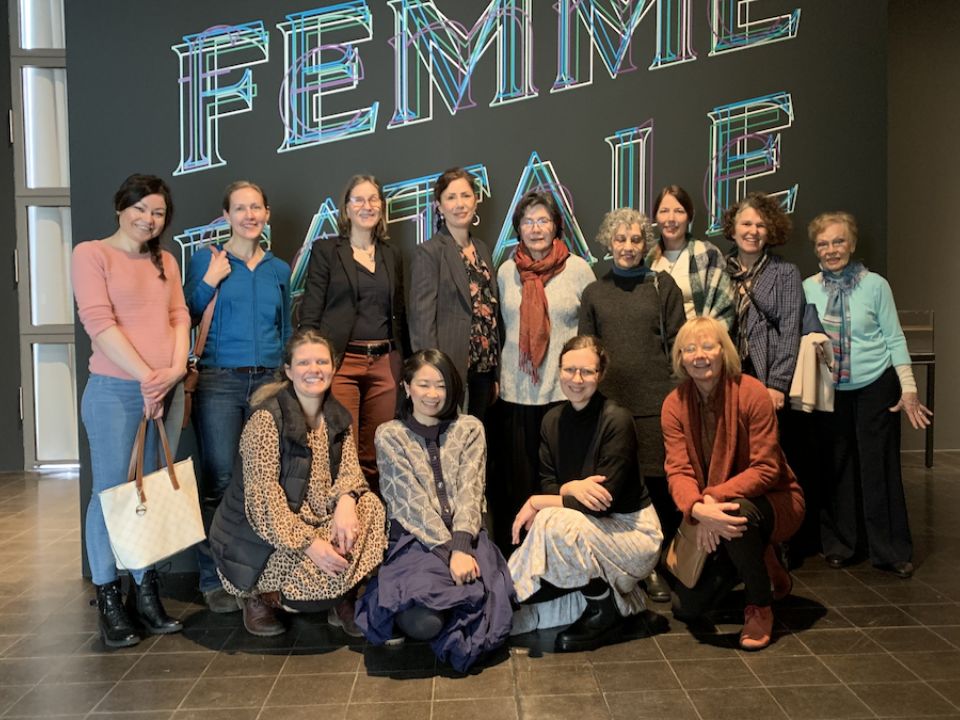 Every month or two, the Art Group organizes art-related events, which in the past have included exhibition tours and visits to artists' ateliers, gallery openings, a design fair, and a restorer's studio. We've also offered Zoom and in-person lectures/discussions by and about artists, art-making workshops, a street art tour, out-of-town excursions, and more (all in English). A surprising number of our members studied and make art and/or have art history, graphic design, or collecting backgrounds, and we are happy to draw on their talents. We try to get together for a brainstorming and planning session once a year, and we share exhibition press conference invitations with any member who would like to write an art review for Currents Magazine. Please join us – we'd love to look at and talk about art with you!
Group Leader: Shelly S. and Holly T.
Email Address: artgroup@awchamburg.org
Meeting Times: Every one to two months on/at different days and times, often on weekends, to allow all members opportunities
to participate. Please see the AWCH calendar!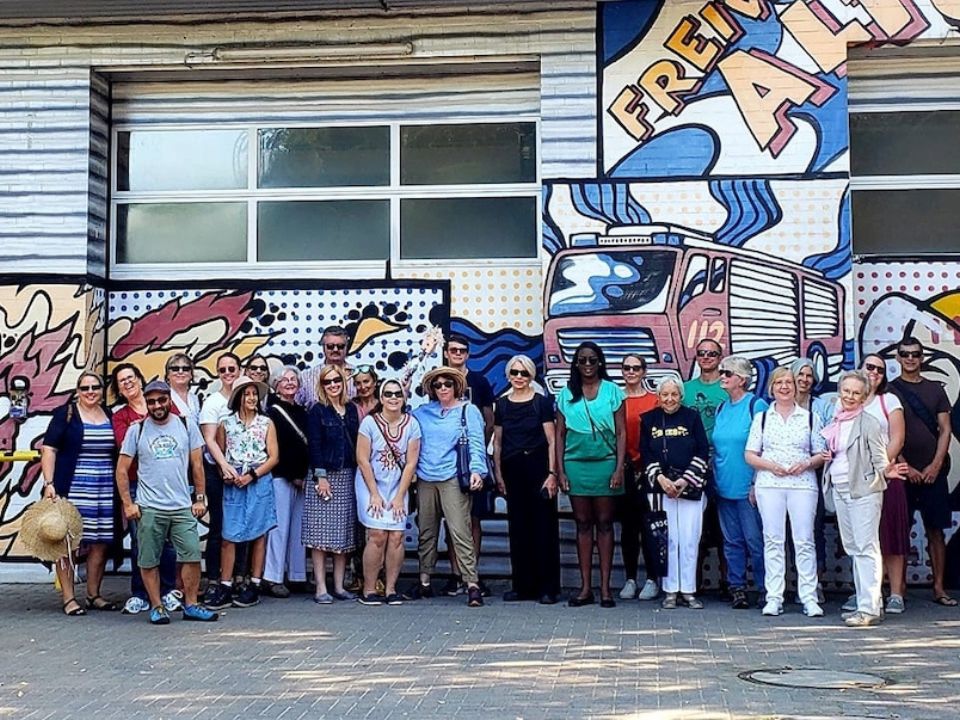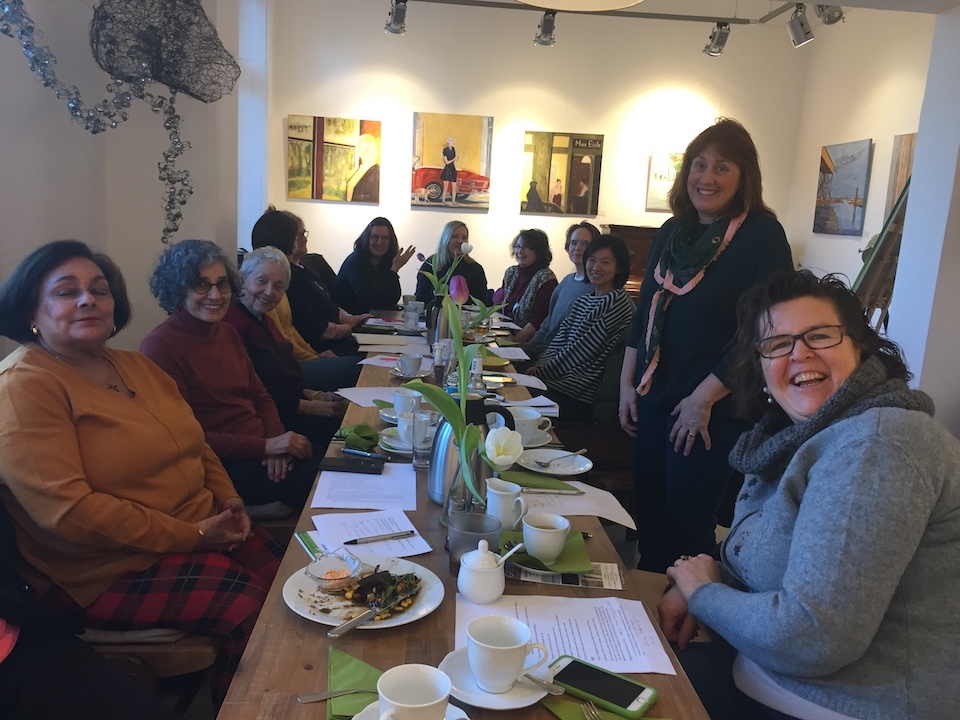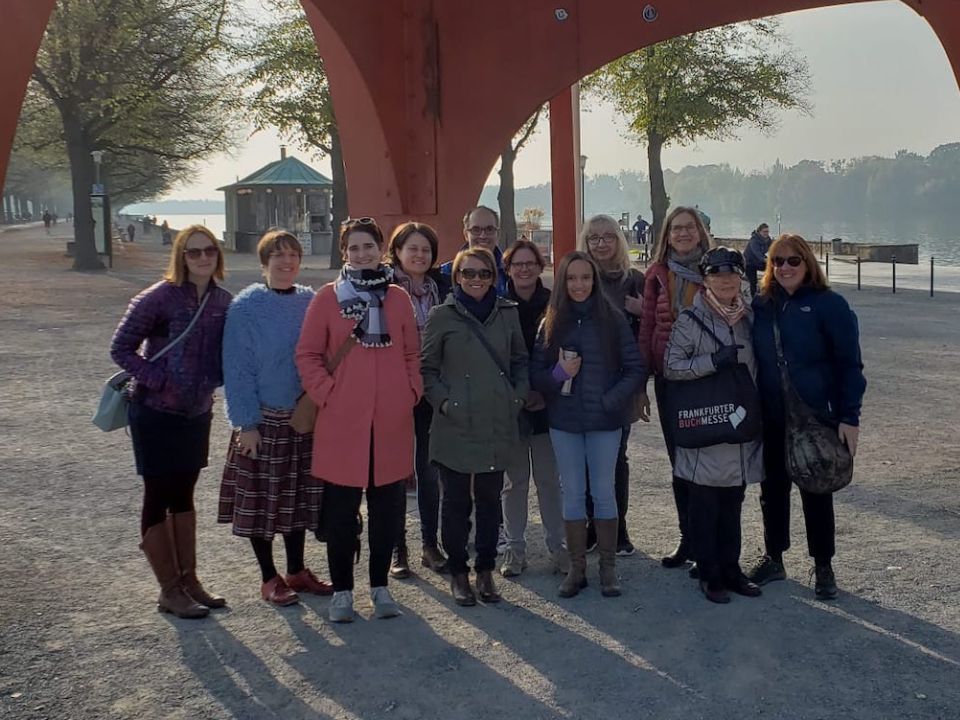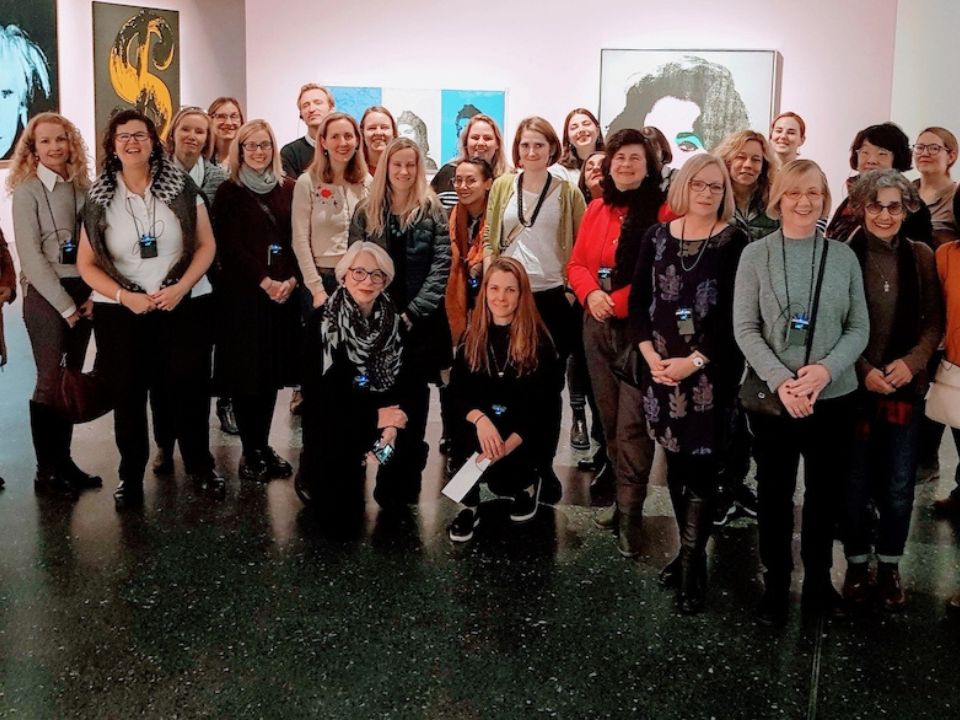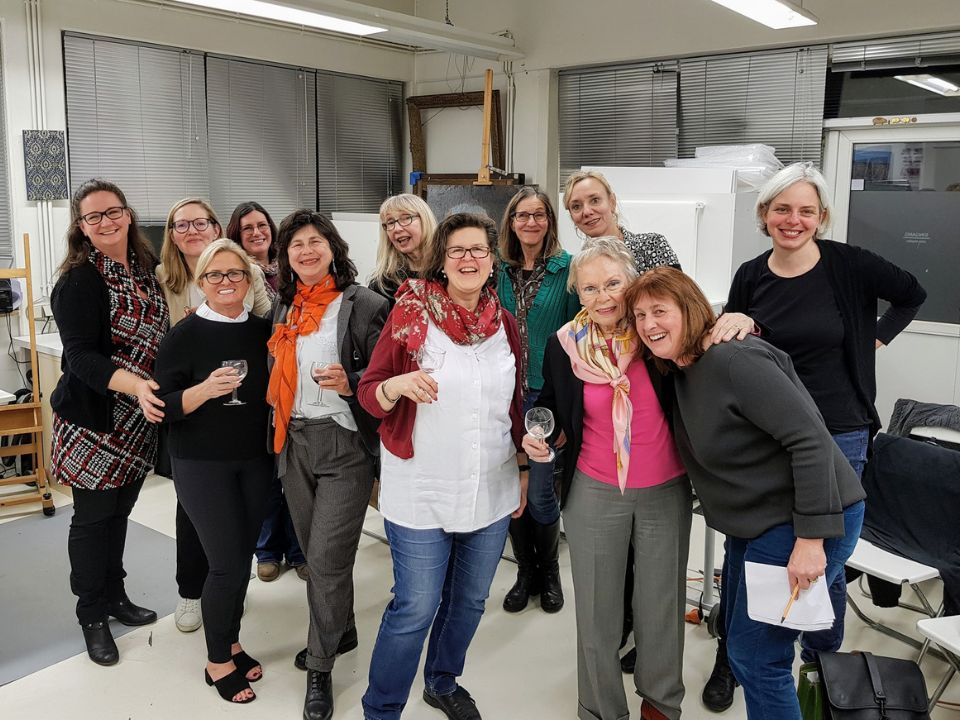 Benin: Looted History
Curator tour of Benin: Looted History at MARKK Museum followed by optional lecture by visiting Oxford Professor on cultural restitution.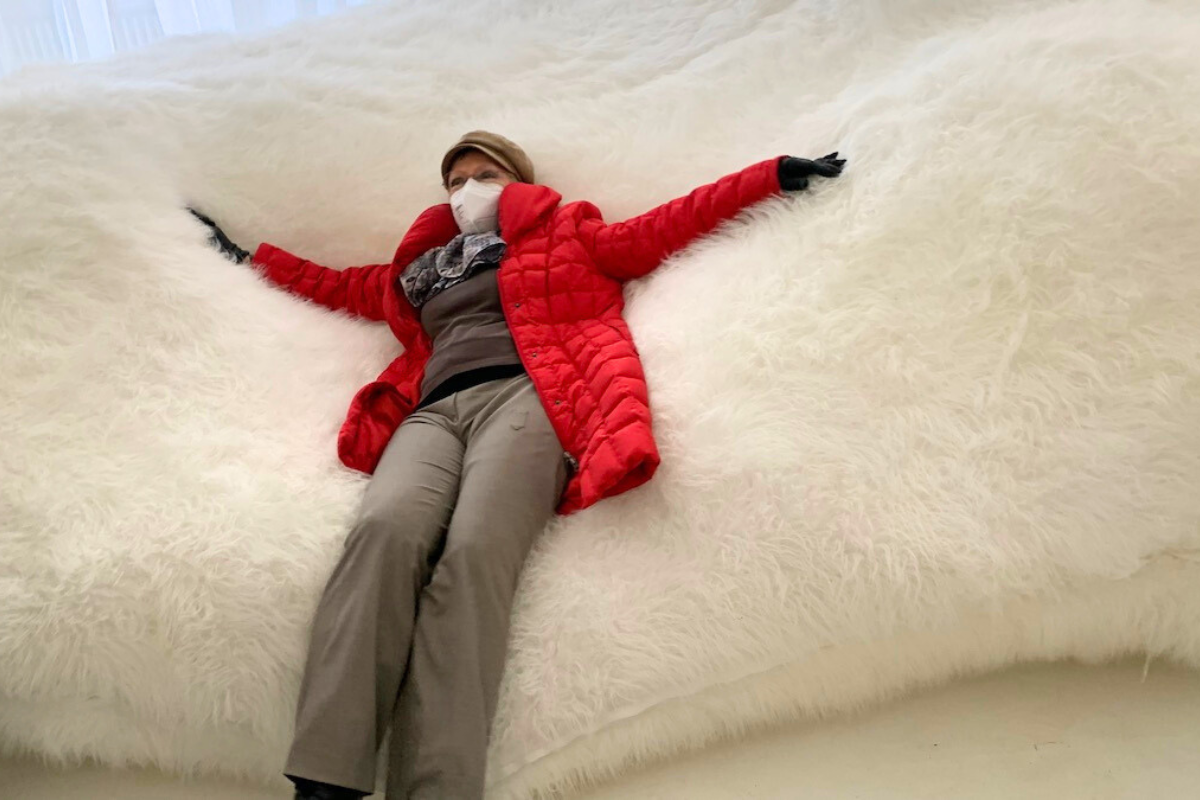 Hamburg's University of Fine Arts
Student tour of the annual show at Hamburg's University of Fine Arts (HfbK).
Cornelia Tae's Atelier
A visit to AWCH artist member Cornelia Tae's atelier.