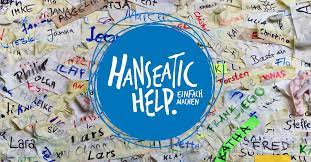 HH needs volunteers at their Help Stores!
In addition to our upcoming actions to pack school bags and sort clothes at the HH center on the Elbstrasse, we are looking for volunteers to man the new Help Stores, which distribute clothing and hygenic goods to Ukrainian refugees.
There are three stores: 1) Altona (near the center on Elbstrasse); 2) City (Ballindamm 25); and in the 3) Hamburger Meile (Barmbek-Sud). One can sign up for one of four two-hour time slots from Mon to Fri, 10 a.m. to 4 p.m. at any one of the three stores. To sign up go here.
Of course, it is more fun if you find someone else from our club to join you. For this, a What'sApp group for HH volunteers has been set up. If you are interested in joining the WA group, please send Shelly S This email address is being protected from spambots. You need JavaScript enabled to view it. or Jennifer L (This email address is being protected from spambots. You need JavaScript enabled to view it.) a message.
Please note that each individual needs to reserve the time slot on the HH website themselves.
This is a great opportunity to see where our donations go to help the over 25,000 Ukrainian refugees now living in Hamburg.
Hanseatic Help e.V. is our chosen local charity for 2021 and 2022.
Photos of the Hamburger Meile store during set-up.