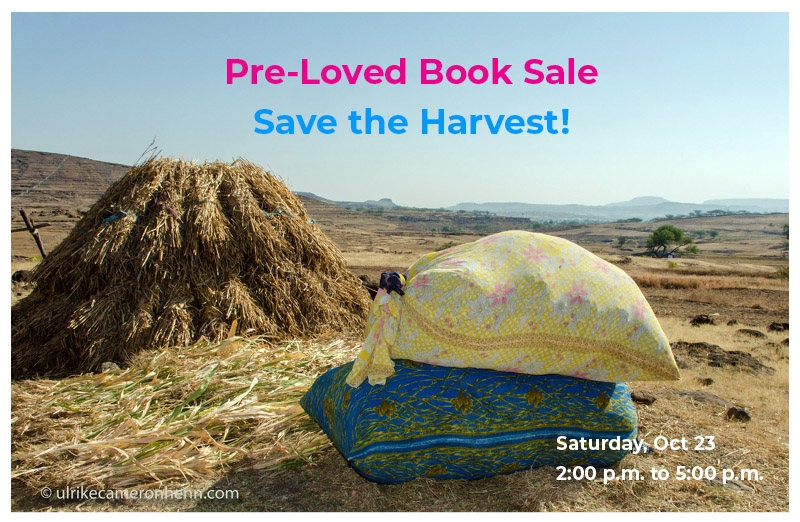 Looking for something new to read? Come to our Nandanvan Book Sale and Social Event!
Proceeds will be donated to Nandanvan Trust in Marharashtra, India, which we have supported since 2011, and used for a building to store the seed and grain harvest.
To donate books, contact Carol S (This email address is being protected from spambots. You need JavaScript enabled to view it.) or Carol H. (This email address is being protected from spambots. You need JavaScript enabled to view it.) before Oct 18. Books, DVDs or magazines should be in good condition and in English, unless they are picture books or children's books.
To sign up for the event held at a member's home, go to https://www.awchamburg.org/activities/activities-calendar/icalrepeat.detail/2021/10/23/1768/-/pre-loved-book-sale.html
Don't have time to attend the event, but would like to donate to the project? You can send donations to AWCH, IBAN DE75 2069 0500 0000 9117 71, Re: Nandanvan. All donations, big and small, are welcomed!