Details:
Discovering Thomas Mann in Lübeck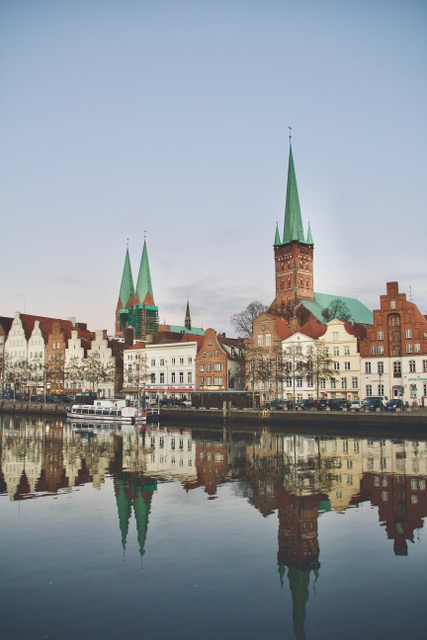 The Book Club met virtually this summer to discuss The Magician by Colm Toibin, a fictionalized biography of Thomas Mann, and Thomas Mann's masterpiece Buddenbrooks: The Decline of a Family. Mann was from a wealthy merchant family of Lübeck and Buddenbrooks chronicles four generations of a wealthy merchant family in Lübeck. We thought it would be nice to explore the setting in person and are now looking forward to a day trip to Lübeck.
We will have a private themed tour of Lübeck. Our guide will take us to many places where the story was set: the Katharineum, the school of Thomas and Christian Buddenbrook; the family's storehouse; the theater; the town hall; and various other places featured in the novel. The Buddenbrooks house is closed but we will visit the exhibition in the Museum Behnhaus.
The tour will also take us to some of Lübeck's most remarkable historical landmarks (e.g., Holstentor and the St. Marien cathedral).
Costs: The train ticket price will depend on effective rates for group travel or whether a participant has a special ticket. Guided tour: €10. Museum entrance (optional): €8 (senior rate €4). You will be notified of the exact cost closer to the event.
Please note that the number of participants is limited to 12. Deadline for registration is September 23, 2022.
If you would like to join us, please login to see more information and to register.