Details:
This month we will be reading
Memorial Drive: A Daughter's Memoir by Natasha Trethewey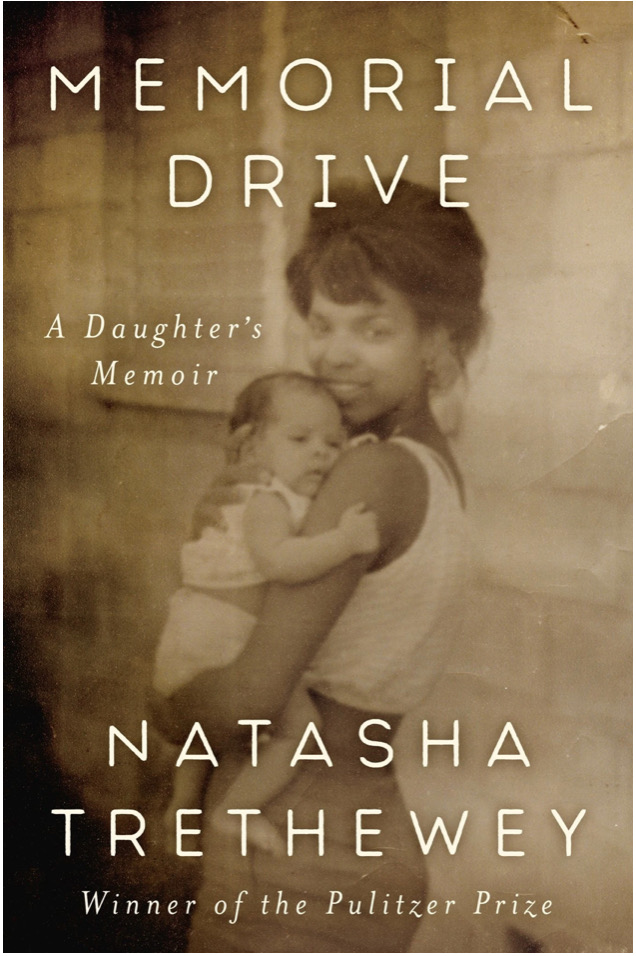 Don something orange and join us to discuss Trethewey's memoir—and to kick-off the Global 16 Days Campaign to bring attention to violence against women and human rights. The campaign starts on November 25 (International Day for the Elimination of Violence against Women) and runs until December 10 (Human Rights Day9. The color orange symbolizes a brighter future, free of violence and serves to unify all the activities during the campaign.
"At age nineteen, Natasha Trethewey had her world turned upside down when her former stepfather shot and killed her mother. Grieving and still new to adulthood, she confronted the twin pulls of life and death in the aftermath of unimaginable trauma and now explores the way this experience lastingly shaped the artist she became.
With penetrating insight and a searing voice that moves from the wrenching to the elegiac, Pulitzer-winning poet Natasha Trethewey explores this profound experience of pain, loss, and grief as an entry point into understanding the tragic course of her mother's life and the way her own life has been shaped by a legacy of fierce love and resilience.
Moving through her mother's history in the deeply segregated South and through her own girlhood as a "child of miscegenation" in Mississippi, Trethewey plumbs her sense of dislocation and displacement in the lead-up to the harrowing crime that took place on Memorial Drive in Atlanta in 1985." (Harper Collins Publishers)
Natasha Trethewey is a former US poet laureate and the author of five collections of poetry, as well as a book of creative nonfiction. In 2007 she won the Pulitzer Prize in Poetry for her collection Native Guard. Her memoir Memorial Drive was named One of the Best Books of the Year 2020 by, i.a., The Washington Post, NPR, Esquire, Slate, The Los Angeles Times, USA Today, and InStyle; a Notable Book of 2020 by the New York Times; and one of Obama's favorite books.
We hope you will join us to discuss this profound and exquisitely written memoir and commemorate the Global 16 Day Campaign.