Details:
Join us to celebrate U.S. National Women's History Month by paying tribute to Justice Ruth Bader Ginsburg, a woman who has written history and been written into history.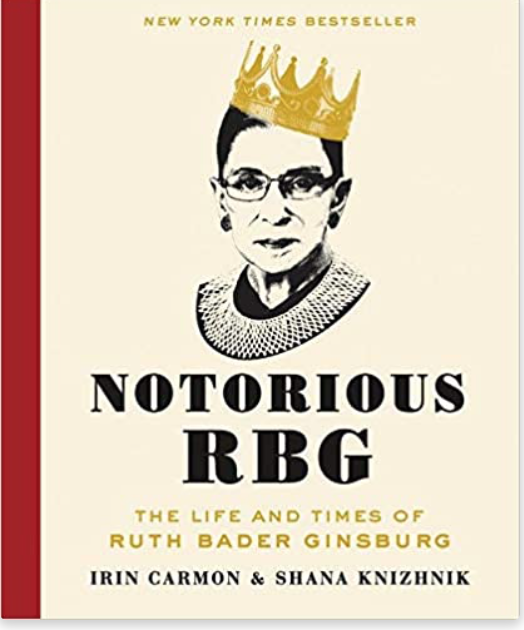 We will be reading "Notorious RBG: The Life and Times of Ruth Bader Ginsburg" by Irin Carmon and Shana Knitshnik.
"This runaway bestseller, brought to you by the attorney founder of the Notorious RBG Tumblr and an award-winning feminist journalist, is more than just a love letter. It draws on intimate access to Ginsburg's family members, close friends, colleagues, and clerks, as well as an interview with the Justice herself. An original hybrid of reported narrative, annotated dissents, rare archival photos and documents, and illustrations, the book tells a never-before-told story of an unusual and transformative woman who transcended divides and changed the world forever." (Harper Collins Publishers)
For further reading on RBG, you might be interested in "My Own Words" by Ruth Bader Ginsburg with Mary Hartnett and Wendy W. Williams
" In this collection Justice Ginsburg discusses gender equality, the workings of the Supreme Court, being Jewish, law and lawyers in opera, and the value of looking beyond US shores when interpreting the US Constitution. … This book's sampling was selected by Justice Ginsburg and her authorized biographers Mary Hartnett and Wendy W. Williams, who introduce each chapter and provide biographical context and quotes gleaned from hundreds of interviews they have conducted." (Simon & Schuster)
We hope you will join us for a discussion of the life and work of one of America's most influential women.
Please RSVP to receive the Zoom link.